About Us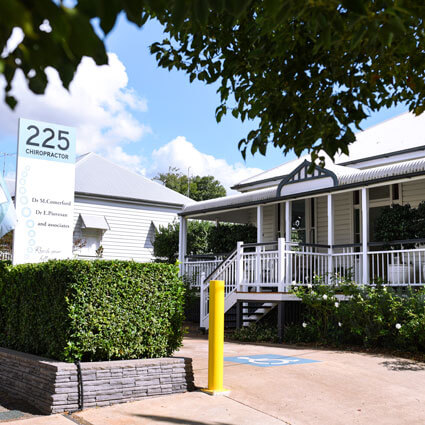 At Toowoomba Clinic For Spine Related Disorders, we have been providing exceptional chiropractic and wellness care to the families of Toowoomba since 2004. You don't have to travel all over town to take advantage of a range of natural healthcare services. Here, we offer chiropractic care, wellness & lifestyle coaching, and children's care.
While people of all ages consult us for a range of health issues, we especially love helping children, women throughout pregnancy, and women with postpartum recovery.
Giving You Options
It's our desire to be viewed as the old-style family medical clinic where we take the time to understand your health needs. When you're ready to start care, we will. We try to provide lots of different options for your health so you can make an informed choice and get the outcomes you're after.
We're not pushy and we respect our patients' choices. You'll never feel pressured into doing things you don't want to do.
What Sets Our Practice Apart
Here are some ways that we set ourselves apart from other practices:
We listen and we care.
We take a deep interest in your health, we will listen to your goals, and we will provide the best advice and care we can. Our patients often comment that they have never had such a thorough history and examination.
We pride ourselves on being able to listen to your health issues and goals.
We promise to thoroughly examine you from head to toe so that we can get to the root of your health concern.
We understand that some of our findings may be new to you, so we will provide you with a report to take home and read at your leisure so that you can thoroughly understand our findings and make an informed choice on your health care.
Our smiling and happy front desk staff will do all that they can to make your visit as comfortable and enjoyable as possible.
Enjoy Peace and Quiet
Toowoomba Clinic For Spine Related Disorders can be considered an oasis of calm in today's busy world. Here, patients like you can relax in our comfortable and cosy space. Kids can enjoy their time here too as they have a colouring and play area while they wait.
Contact our practice today to schedule a convenient appointment.

About Toowoomba Clinic For Spine Related Disorders | (07) 4659 9930