Meet Dr Emma Piovesan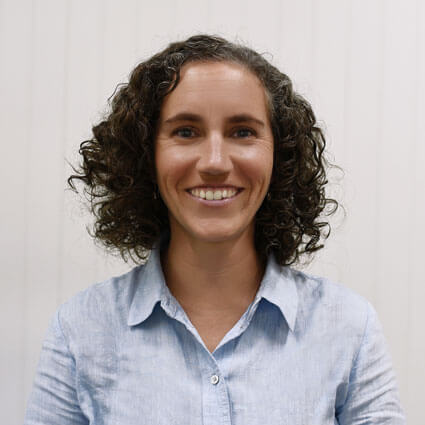 Dr Emma completed both a Bachelor of Chiropractic Science degree and a Master of Chiropractic degree at Macquarie University, and began work in 2002 in a private practice in Brisbane. However, after becoming engaged, she moved to Toowoomba to set up a family chiropractic practice with her now husband Dr Matthew Comerford in 2004.
As a mother of 2 beautiful children, my interest now includes helping women with musculoskeletal problems through all stages of pregnancy and postpartum recovery.
This is achieved through gentle chiropractic care, stretches, and gentle core exercises.
Dr Emma is available for community talks and often speaks at midwife groups to expectant mothers.
Dr Emma is in the final stages of completing her Certified Chiropractic Wellness Lifestyle Practitioner training (International Chiropractic Association), and a Post Graduate Certificate in Paediatric Chiropractic (Kiro Kids).
She is also a Certified NeuroImpulse Protocol Practitioner, which is a very specific and gentle form of chiropractic perfect for pregnant ladies, and children.
EXPLORE CHIROPRACTIC

Outside of the Practice
Dr Emma Loves playing tennis, cooking healthy food, spending time relaxing with family and friends, and is an avid reader.
Dr Emma is available for consultation Monday, Tuesday, Wednesday, and Friday, and looks forward to helping you and your family to better health. Contact us today to book the next available appointment.

Dr Emma Piovesan | (07) 4659 9930